Governance
What does the Governing Body do?
It is the Governors' collective responsibility to ensure that Sir John Lillie Primary aims for, promotes and ensures high educational standards for all pupils. Governors are involved in setting challenging targets which reflects the school's focus on continuous improvement.
Governors ensure that policies are being implemented and also monitor and evaluate progress, working with various members of staff over the course of a year.
The Governing Body is accountable to the local authority and to the community, both for the school's use of public funds and its effectiveness.
Governors act as a critical friend, offering support and advice to the Head Teacher and championing the school as well as challenging and supporting the school to do better. Governors do not get involved in the day-to-day running of the school, which is the job of the Head Teacher.
All Governors are expected to act corporately, ensuring accountability and confidentiality at all times.
There are different types of Governors, which include: teacher governors, parent governors, community governors and local authority appointed governors.
All governors meetings are minuted by an appointed clerk. If you would like to request a copy of any minutes from meetings, please request this via the school office.
The Department for Education describes the six key features of effective governance as:
Strategic leadership that sets and champions vision, ethos and strategy.
Accountability that drives up educational standards and financial performance.
People with the right skills, experience, qualities and capacity.
Structures that reinforce clearly defined roles and responsibilities.
Compliance with statutory and contractual requirements.
Evaluation to monitor and improve the quality and impact of governance.
For further information on Governance and the roles and responsibilities of Governors, visit the Department for Education website.
Below is information detailing all the governors currently on the school's governing body, together with a small paragraph from themselves. If you wish to contact any of them please do so either in writing care of the school or email our office at admin@sirjohnlillie.lbhf.sch.uk
If need to contact the chair of governors please email;chair@sirjohnlillie.lbhf.sch.uk
Sue Hardwick (Chair of Governors)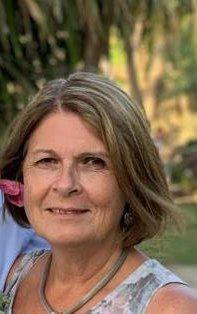 Sue has been teaching for over forty years. She 'retired' in 2012 after having been a head teacher for eighteen years; the last eleven at Crane Park – a primary school in the London Borough of Hounslow.
During the last eleven years at Crane Park, Sue opened a Day Care Nursery, a Children's Centre and a centre for autistic children on the school site. She was Chair of West Education Improvement Partnership which included all the primary schools in the West area of Hounslow for five years, and lead head for Extended Services developing multi-agency working in the same part of the borough.
Since 2012 she has continued to work part-time, mentoring student teachers on teaching practice, developing a property business, and sitting on an advisory board which works to support links between children and the older generation, particularly in care homes. She has also done some consultancy and training work and has continued to develop her interests in music and singing. She has been the chairman of Hogarth Singers in Chiswick for some years.
Sue's interest in Cambodia has developed over the last several years and started with what she calls her 'Gap Year' travels! (in her case the Gap between work and retirement!) Her background and continuing interest in Education has enabled her to make a positive contribution to the lives of children in Siem Reap through an NGO called ODA – 'Opportunities for Development through Art'.
Sue joined the governing body of Sir John Lillie Primary school several years ago and was elected chairman last year. She is enjoying the opportunities, as a governor, to support children in school from a different perspective.
Christobel Smales (Governor)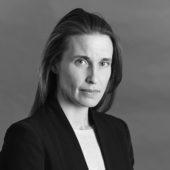 Christobel is a Legal Director in the Commercial Real Estate Team at Cripps Pemberton Greenish advising on both commercial property and non-contentious construction matters. She joined Cripps from City law firm Slaughter and May in 2011 and now specialises in advising on all aspects of commercial property investment, management and general landlord and tenant matters as well as advising on construction aspects of real estate transactions and on non-contentious construction issues on all types of developments.
At work she places value on assisting and mentoring the more junior members of the team both in terms of identifying and implementing their professional development and training needs and more generally as an initial point of contact on advisory and transactional work. Outside work, Christobel is passionate about education and has experience as a tutor and as a mentor at both secondary school and university level. She has also been involved in a number of work experience initiatives.
Christobel was at secondary school in Hammersmith and Fulham and now lives in Hammersmith with her husband and three children. Her interests include sport (running, tennis and cycling in particular) and classical music.
She's delighted to have recently joined the Sir John Lillie Primary School's Governing Body as a Local Authority Governor and looks forward to working with the SJL team going forward.
Mandipa Soni (Governor)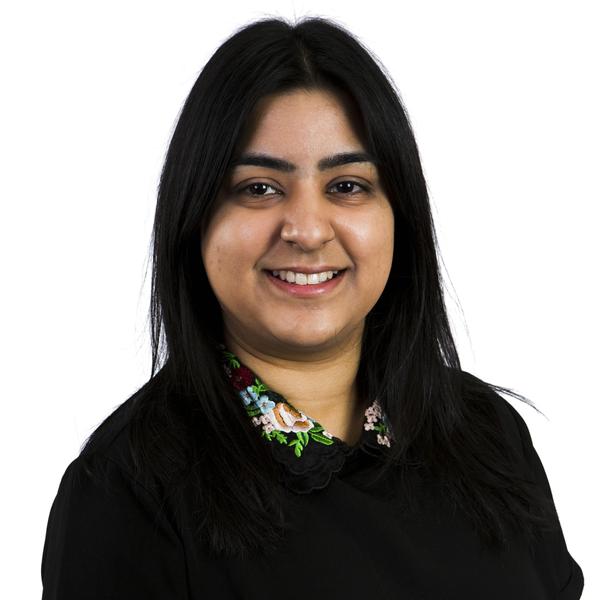 I am a Tax Director at Grant Thornton. Having joined the firm in 2011, I specialise in advising a range of corporate clients on Corporate & International tax matters, including tax reporting, merger & acquisition tax, tax structuring and tax aspects of corporate debt and financing. In my role, I also have a number of people responsibilities including coaching, mentoring and people development.
I have lived in Fulham my whole life and was actually a student at Sir John Lillie between 1993-2001. I have since continued to be passionate about education and continuing to learn – having completed two professional qualifications in Accountancy and Tax, and an Executive MBA after graduating from university!
It has been great to return to Sir John Lillie as a Local Authority Governor, where I hope to contribute to the school's continued improvement and development – ensuring that the experience of every child is as inclusive, diverse and developmentally challenging as it possibly can be.
William Mildren (Governor)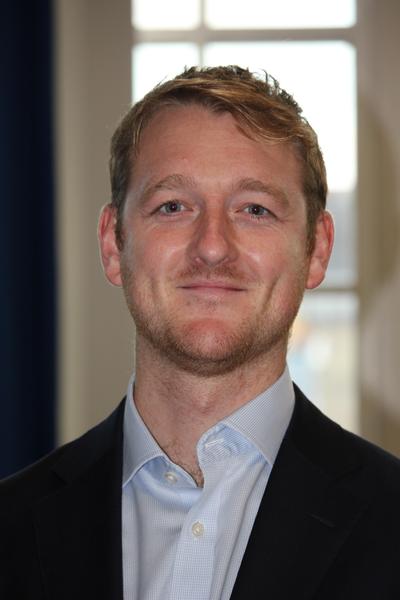 Will is a member of the Trading and Commercial team at Highbridge, an energy and commodities focused advisory firm. His role incorporates advising clients on business build-outs, competitor analysis, succession planning and senior leadership hiring, and board level corporate advisory.
Beyond this, Will has experience in tutoring and coaching at primary level and, coming from a family of teachers, is passionate about education.
Originally from the Southwest, Will moved to London after graduating from University of St. Andrews and has lived in Hammersmith since 2017. His interests include marathon running, triathlon, and rowing.
He is excited to be joining the Governing Body of Sir John Lillie as a Local Authority Governor and is looking forward working with the team and senior leadership.
Callan Hattingh (Governor)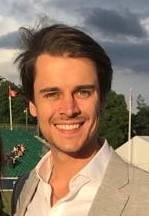 Originally from South Africa, Callan is a Chartered Accountant with over 9 years of experience in external audit, financial and professional services. Callan moved to the UK with his wife in 2018, and has lived in Fulham since then. Callan is passionate about education and development, and has been involved in tutoring, mentoring and supporting the professional development of junior colleagues for most of his career. He is a keen golfer and runner and loves to travel to new and exciting places.
Callan is very excited to join Sir John Lillie Primary School's Governing Body as a Local Authority Governor and a member of the Resources Committee and is looking forward to working with the team.
Sharron Alexander (Parent Governor)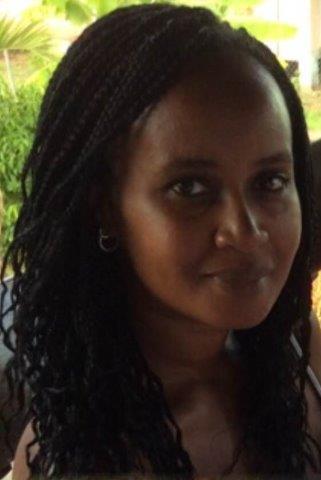 As a parent, I have had a 20-year association with Sir John Lillie Primary School, with all three of my children having attended the school; my youngest is currently in Year 3. I am currently a Senior HR Business Partner and have worked for the past 8 years in higher education at a Russell Group University. I have a keen interest in the education sector, as well as a continuing interest in the wellbeing and achievements of our children at SJL and the performance of the school. My work experience offers many transferable skills to support the school as a parent governor.
My day job involves delivering the human resources strategy for a Faculty in the University, co-leading and implementing strategic people solutions across the University, supporting with the recruitment of senior roles, managing and resolving grievances, disciplinaries and complaints, policy development and participating in committees and working groups, such as the Equality, Diversity and Inclusion committee.
Rita Brown (Parent Governor)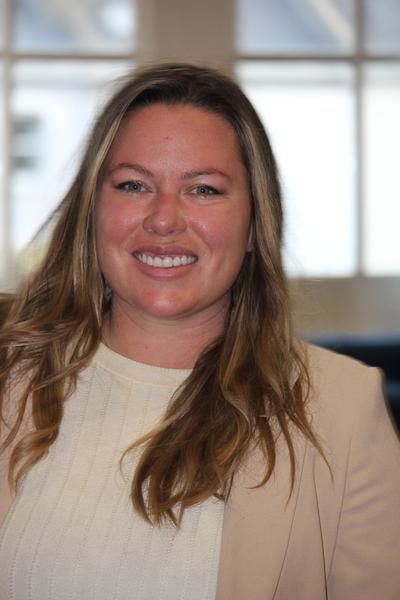 I am a Parent Governor and mother-of-three. I have spent a decade as a journalist, starting her UK career in print for a daily paper before becoming Editor of a global energy publication. During this time, I won Scoop of Year and was named Specialist Reporter of the Year. I now work in the press office for a FTSE 100 company.
I am passionate about the Sir John Lillie community and all it has to offer - from its exceptional care of pupils and families to its diverse and engaging education. I spend my free time exploring London with her boys.
Dawid Szot (Staff Governor)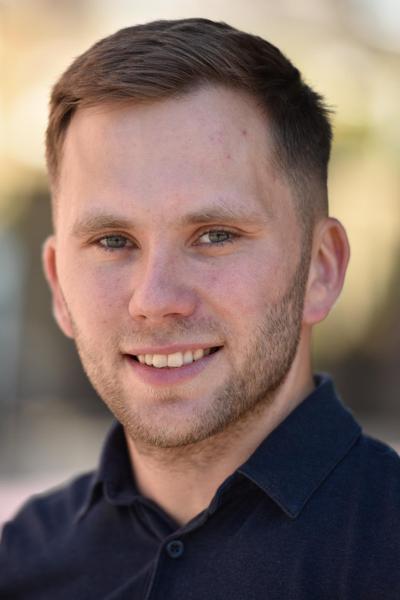 I came to England from Poland in 2007 and this country offered me many opportunities to develop both personally and professionally. I cannot thank SJL and its community enough, who welcomed me with open arms and allowed me to progress in my career in such a short period of time.
I have been working at SJL since 2013. I started my career at SJL as an Early Years Educator and since then I was very fortunate to be given countless opportunities to develop professionally.
I started my career as a teacher in 2014 and a few years later I was trusted to take the role of an Early Years manager, followed by the role of a Science coordinator at SJL.
I am very passionate about teaching young people and watching them grow into confident and enthused learners.
Now, I feel like it is my turn to give back to the local community and help establish the best quality of education at SJL by joining its governor panel.