Welcome
Welcome to Sir John Lillie Primary School!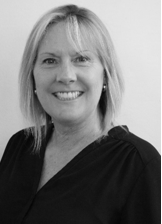 Welcome to our website - we hope you will find all the information you need about our school. I am sure you will catch a glimpse of all the exciting experiences we offer at Sir John Lillie Primary School.

We are a busy and friendly school. This website aims to give you a taster of our school, as well as providing regular updated information for both parents and pupils.
We have a warm supportive ethos and children who are enthusiastic to learn from the wide range of learning challenges shared with them every day by experienced and committed staff.
Our aim is to ensure everyone who walks into our school community feels welcome and is able to participate in the exciting learning that takes place, while enjoying our stimulating environments.
We value everyone and enable them to achieve their full potential, developing their knowledge and skills to support them in their everyday life.
We hope that you enjoy your visit to our website, and that you find the information you are looking for. Please feel free to contact the school directly with any queries you may have.
Thank you for visiting!

Sue Hayward
Head Teacher